Let your walls do the talking
NOSTALGIC COLLAGE ART
Ready-to-hang print
Award-winning artist
Over 50 designs to choose from
The Ultimate Eye-Candy Experience
Tired of cookie-cutter big-box art? Struggling to find posters that match your aesthetics? Here, sophisticated art and pop-culture don't have to be mutually exclusive. Prepare to get lost in a world of intricate details!
Here's where my art was featured recently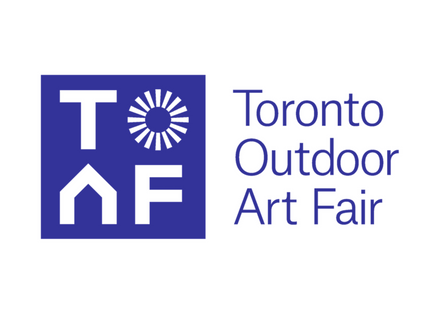 Chartered Accountant to Collage Artist
Hey there! Do you have the same struggles as I did? Are you constantly searching for art that isn't too nerdy to share with your 'normie' friends? But also not too basic that it looks like it came from any bookstores? That's when my inspiration struck!
NO DAMAGE & NO BENDING

Secured packaging with flat mailers. Guarantees safe arrival

FREE SHIPPING

Free shipping on orders OVER $70 within Canada & the US

60 DAY MONEY-BACK GUARANTEE

Love it 100% or receive a full refund
Let customers speak for us
BB8 inspired Unisex Sweatshirt
Regular price
$65.00 CAD
Sale price
$65.00 CAD
Unit price
per
Sale
Sold out
🌟 You can now show off your passions and look amazing at the same time! "WEAR ART" that gives you all the reasons to be proud of. This stylish nerdy sweater will make heads turn.
View full details
READY-TO-HANG

Our prints and greeting cards are sized to fit standard frames. No more custom framing! Hassle-free!

STORY-TELLING

Every design carries a unique narrative, and now you can bring that story home with you.

MIND-BLOWING DETAILS

Stop buying new prints every season! Choose a discussion piece that has a lasting impact!
Have a question? See if it's here!
Why do you choose paper collage?

Collages are magical because they turn the ordinary into extraordinary, giving forgotten things a second chance to live and shine. Growing up in a family where girls were underestimated, I always had to show my value. Crafting beauty from old grocery magazines and overlooked materials really speaks to me.
Is it digitally done?

No. Each collage starts with meticulous handcutting, creating intricate and one-of-a-kind design. These transformed treasures are then scanned, colour-matched and printed into fine prints in studio.
What do you mean by handcut?

Each collage is born through the epic saga of precise handcutting with an exacto knife! With each cut and each stroke, a unique world is crafted, where ordinary materials are sculpted into art.
Is each one of them one of a kind?

Each original collage is one of a kind and is born from weeks-long dedication. As orders poured in, I realized that keeping up with the demand was like chasing a unicorn, so I conjured up the idea of fine prints, providing you affordable and perfect gifting options.
Where did you source your material?

I embark on thrilling treasure hunts across flea markets, thrift shops, and beyond, seeking out organic materials like old posters, postcards, ribbed books, flyers, and even grocery store magazines and real estate flyers that find their way into my mailbox. Every piece I gather tells a unique tale, ready to be reborn in the vibrant realm of my collages.
Do you write all the stories of the art prints?

Yes. I believe in story-telling through art and each collage design has its own story. When I ship your order, the print is packaged and bundled with the story narrative that you can keep and display with.
What are the framing sizes of your prints?

They ranged from 5"x7", 8"x8", 9"x9", 8"x10" to 11"x14", depending on the design. All ready-to-hang.
Do the prints come in different sizes?

Currently, we only have 1 design that offer different sizes. All other collages are in its specific size and they printed to match the same size of the originals, ensuring that you experience the very best it has to offer.
Do you ship anywhere outside of US & Canada?

Currently, we only ship to US & Canada. But hold onto your hats because we're working tirelessly to extend our shipping coverage to other countries.
Do they get damaged from shipment?

We take utmost care to securely package all orders in a flat mailer, guaranteeing their safe arrival without any damage or bending. If your orders were damaged or bent, you can email us and we will replace them for free.
Do you do custom commission?

Yes I do. Collage is the perfect way to capture and share your own story. Click "Commission" above to see some of our favourite collage commissions.